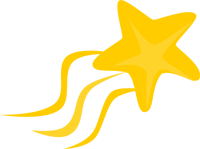 Under the Sea at ABE...Dive Deep into Learning and Leadership!
Habit of the Month: Be Proactive
Student Belonging Pick-up- Parents can pick up your student's belongings by coming through the car rider line either Tuedsay, May 26 or Wednesday, May 27. You may use your ABE car rider sign or a home made sign with the students last name, then first name posted. Someone will place your student's items in the trunk of your car to avoid contact.
Student Belonging Pick-up by Last Name
8:00-9:00 A-G
9:00-10:00 H-L
10:00-11:00 M-R
11:00-12:00 S-Z
ABE Student Questionnaire
- Please click this link for an opportunity to share special information about your child, thus enabling us to place him/her in a classroom environment that will best meet his/her needs.
Check out ABE Talent!
SAC meets on the first Tuesday of every month at 8:00 am in the Media Center.