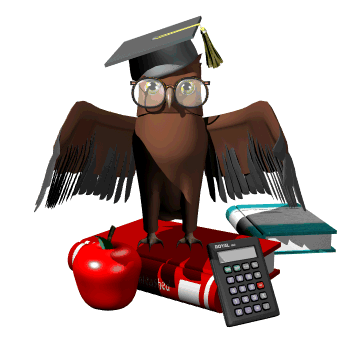 Dear Team Duval,
Happy last day of school!
When I was a teacher, the last day of school was always a day of mixed emotions. My thankfulness for the summer break was always tempered with a little sadness. Spending 180 days of your life with children of any age creates an emotional bond, and the learning process is a social experience that relies on that relationship. After pouring so much into my students throughout the year, it was always somewhat bittersweet for me to arrive at the end of a school year.
In reality, this is our second "last day of school" this year. As many of you returned to your classrooms over the past few weeks to clean up and collect your things, you entered a time capsule frozen on March 6, 2020 — the Friday before Spring Break. As a district, we did an amazing job transitioning to home learning. But great home learning is not the same as great classroom learning, we will have ground to make up at every grade level when the students return. I am particularly concerned for our vulnerable students who face learning loss with each summer break. Looking forward to next year and beyond, the challenge has never been greater, nor has it been more important.
I was recently asked about lessons I have learned during the pandemic. Part of my answer was the importance of organizational culture prior to a crisis. In the conversion to remote learning, it was a strong, cohesive, supportive organizational culture that enabled us to solve every challenge we encountered. It is through the lens of our culture that I can see hope for every child whose education was disrupted on March 6. Teachers and paraprofessionals in the classroom and all who surround and support you, I know every one of you is fully committed to the success of the children we haven't seen in almost three months. Your commitment is a big part of my hope and confidence that the pandemic leaves no lasting negative academic or social impact on them.
Before I close, I want to reassure you that we are busy making plans for a variety of scenarios to begin next school year. While we have not finalized any of those plans, we are working to better understand how the virus reacts to the gradual reopening of the community. We will fully consider the rapidly maturing science before we make any final decisions. Our goal is to provide the best possible educational experience for our children while maintaining a safe environment for all. As the future comes into focus, we will communicate our plans more broadly.
The State may have canceled assessments, but that doesn't mean we haven't been tested. From a hurricane to a world pandemic, school years don't get much more challenging than 2019-20. I want to share a brief video with you expressing my appreciation for your work and the incredible contributions of families and others. You can see that video here. Please take a moment to see and hear my appreciation. Spoiler alert — the video ends as I'll end here. Thank you for stepping up to the challenges we've faced like never before in modern history. The effort was inspiring. The outcomes have been remarkable, and it is all because the people are phenomenal.
Have a great summer.
Kind regards,
Dr. Diana Greene
Superintendent
Duval County Public Schools
1701 Prudential Drive
Jacksonville, FL 32207
Tel: (904)390-2115
Fax: (904)390-2586